About Us
---
Trella Vineyards was established by the Williams family in 2011. After moving to Roseburg in 2007, the family began making friends with local winemakers and grew to appreciate the potential of the Umpqua Valley. They rapidly evolved from wine neophytes to enthusiastic consumers, and eventually caught the fever for winegrowing. An 80 acre hillside parcel at the base of the Callahan Mountains was slowly tamed and a small vineyard was planted by hand in 2012. A second planting was made in 2013. With help from all three generations of the family and handfuls of sympathetic friends, Trella Vineyards grew to seven acres of vines. Terry Brandborg of Brandborg Winery became the winemaker in 2015 and his award-winning expertise yielded spectacular Trella wines.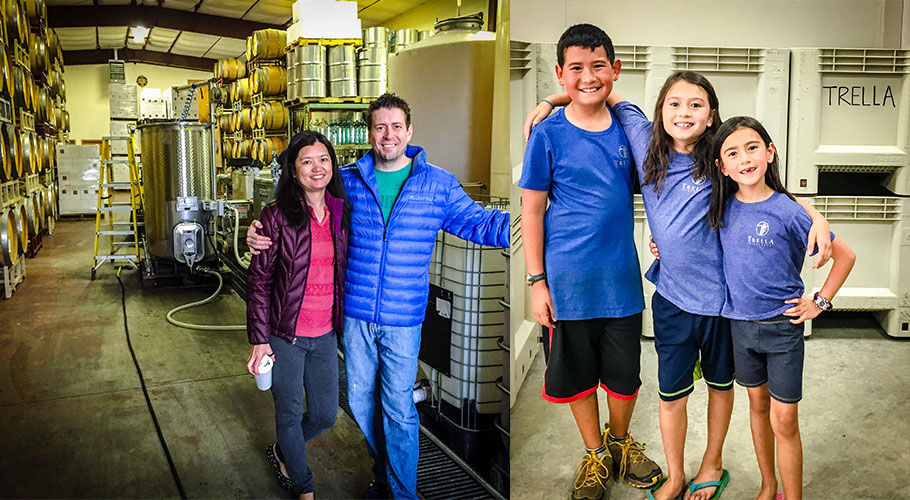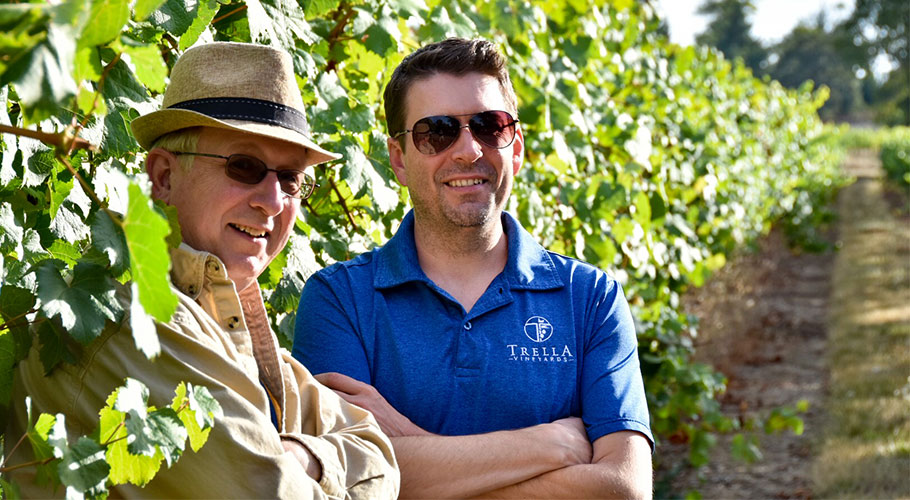 The Trella Vineyards family is committed to producing exquisite fruit and world-class wines that are distinctly Oregon.


The vines at Trella are grafted onto disease-resistant rootstock and planted in a mix of Oakland-Nonpareil-Sutherlin soils and Abegg gravelly sandy loam. The area receives an average of 41-43 inches of rain per year with summer temperatures in the low 80s and 2200 growing degree-days. Trella Vineyards operates under the credo that choices made in the vineyard have an effect not only on the wines but on the health of the environment in the future. Sustainable farming practices are employed to bring the vineyard into harmony with the environment, rather than into competition with it. Utilizing natural cover crops to minimize erosion, drip irrigation to reduce water waste, and establishing habitats for natural predators such as owls and bats all contribute to a thriving ecosystem that leads to balance in the vineyard.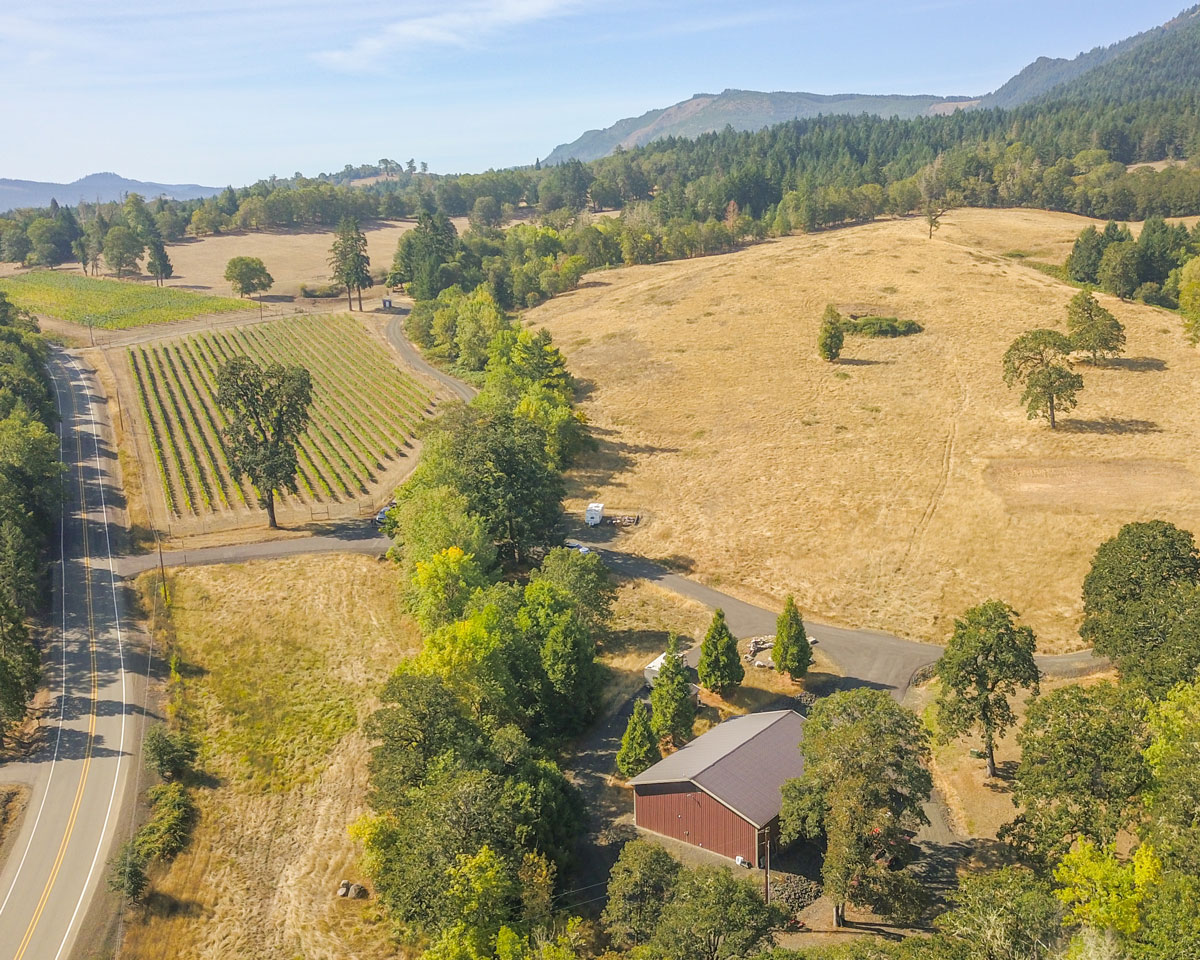 The Umpqua Valley is a result of the collision of three mountain ranges: the Klamath Mountains to the south, the Coast Range to the west, and the Cascade Range to the east. The resulting series of interconnected small valleys is known as the "Hundred Valleys of the Umpqua," and is also home to the world-famous fly fishing mecca known as the North Umpqua River. German immigrants first planted winegrapes in the Umpqua Valley in the 1880's, but Oregon's winemaking identity was born when Richard Sommer planted the first Pinot Noir grapes in Oregon at Hillcrest Vineyard in 1961, in the heart of what is now the Umpqua Valley AVA. The Umpqua Valley AVA stretches 65 miles from north to south, between the Willamette Valley AVA to the north and the Rogue Valley AVA to the south, and is home to more than 20 wineries and over 1500 acres of vineyards. The warm, dry summer days and cool evenings allow a broad range of varietals to thrive, from cool climate Pinot Noir to sun-loving Tempranillo. This diversity lends itself to a broad array of winemaking styles and many award-winning wines.